Officiell Docker-utbildning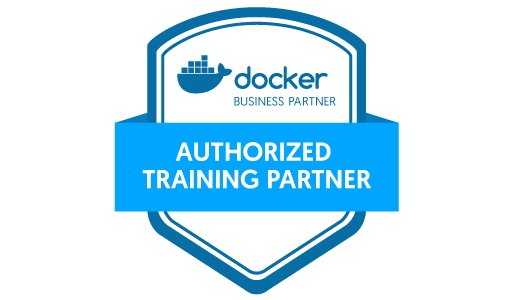 Docker for Enterprise Operations
SUMMARY
This course is the second level of Docker's core curriculum for the enterprise and is focused on the Docker Operator role in administration of Docker Enterprise Edition Advanced
DESCRIPTION
As the follow-on to the Docker Fundamentals course, Docker for Enterprise Developers is a role-based course designed for an organization's Development and DevOps teams to accelerate their Docker journey in the enterprise. The course covers best practices to containerize and modernize legacy applications or build containerized applications from scratch that are secure, robust, highly available, resilient and self-healing.
PREREQUISITES
Completion of the Docker Fundamentals course or its equivalent. (It is highly recommended to complete the Docker Fundamentals course as a pre-requisite.)
DURATION
2 Days.
TARGET AUDIENCE
IT professionals with an operations or system administration background who have already attended Docker Fundamentals or have equivalent experience, desiring to understand designing, deploying, and managing Docker containers at scale in an enterprise environment.
OUTLINE
Day 1
Welcome
Introduction to Docker Datacenter
UCP Architecture
UCP Networking
UCP Role-based Access Control
Secrets Management
Logging
Monitoring and Recovery
UCP Health Check
Day 2
DTR Overview
DTR Organizations and Teams
Content Trust
Imaging Scanning
Repository Automation
Imagine Caching
DTR Troubleshooting
Designing a DDC Deployment
OBJECTIVES
By the end of the course successful learners will be able to:
Identify the key features of UCP and DTR
Build a complete, basic software supply chain using UCP and DTR that includes CI/CD, content trust, and image scanning
Describe the methodological differences between managing containers and managing virtual machines.
Deploy applications on Swarm or Kubernetes orchestrators vis UCP
Stockholm, 15–16 november 2018
17 995 SEK (exkl. moms)

Letar ni utbildning för en avdelning eller ett helt team?