Officiell Docker-utbildning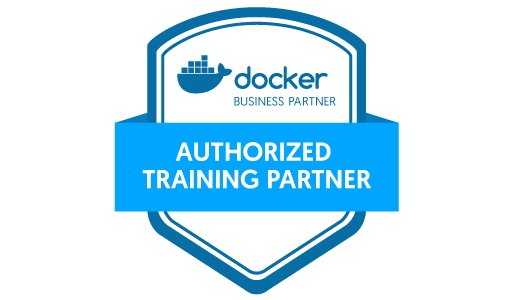 Docker Fundamentals
DESCRIPTION
The Docker Fundamentals training course features the foundational concepts and practices of containerization on a single Docker node. The course offers learners the opportunity to assimilate basic container orchestration and how to scale Docker across multiple nodes in a simple swarm cluster. This course provides essential foundational knowledge for subsequent Docker courses.
DURATION
2 Days
OUTLINE
Day 1:
Introducing Docker
Containerization Fundamentals
Creating Images
Docker Volumes
Day 2:
Docker Networking Basics
Introduction to Docker Compose
Introduction to Swarm Mode
Introduction to Kubernetes
Secrets
Fundamentals Signature Assignment
Learning Objectives
By the end of the course successful learners will be able to:
Assess the advantages of a containerized software development & deployment
Use Docker engine features necessary for running containerized applications
Utilize Swarm and Kubernetes orchestrators to deploy, maintain, and scale a distributed application
Who Should Attend
Developers, operators, and architects desiring a strong foundation in Docker technologies and an introductory hands-on experience building, shipping, and running Docker containers.
Stockholm, 17–18 september 2019
16 995 SEK (exkl. moms)
Stockholm, 15–16 oktober 2019
16 995 SEK (exkl. moms)
Stockholm, 3–4 december 2019
16 995 SEK (exkl. moms)
Letar ni utbildning för en avdelning eller ett helt team?