Officiell Docker-utbildning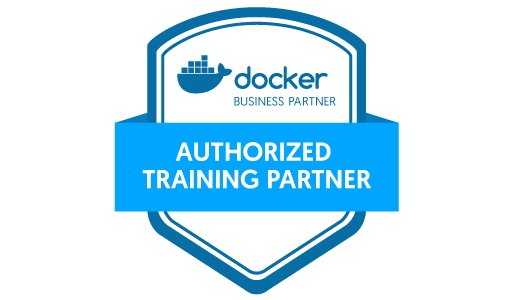 Docker Security
Course Description
The Docker Security course is an advanced workshop style course designed to be inclusive of multiple roles: Developer, Operations, DevOps, or Architects. The course offers learners a hands-on overview of important security features and best practices to protect containerized services. Completion of the Docker Fundamentals and Enterprise Operations course is strongly recommended as a prerequisite.
Prerequisites
Docker Fundamentals and Enterprise Operation Course(s) or Equivalent
Some experience with Linux
Duration
1 Day
Course Outline
Container Security
Secure Networking
Authentication and Authorization
Secure Software Supply Chain
Introspection
Signature Assignment
Learning Objectives
By the end of the course successful learners will be able to
List all the Linux and network features imposed on containers by the Docker platform, and configure them where configurable
Design and implement discretionary access control for users on the Docker EE platform
Fully audit the provenance, contents, and actions taken by containerized software from creation as an image, through testing and QA, and into deployment as a container in production
Who Should Attend
Developers, operators, system administrators, network administrators, and IT security professionals with a strong understanding of Docker technologies desiring a deep understanding of securing Docker environments at scale in an enterprise environment.
Denna kurs är inte schemalagd för tillfället men kan genomföras företagsinternt.
Gör intresseanmälan nedan.
Letar ni utbildning för en avdelning eller ett helt team?