Conoa var Dockers första partner i Norden och hos oss hittar du garanterat Sveriges främsta specialister inom Docker Enterprise. I samband med förvärvet av Docker Enterprise Platform blev vi partner till Mirantis
Conoas partnerskap med Mirantis
Conoa var första partner till Docker Inc. i norden och i samband med förvärvet av Docker Enterprise Platform blev vi partner till Mirantis. Docker Enterprise är en av de ledande container-plattformarna som fungerar på Windows och Linux – både i molnet och on-prem.
Container och Kubernetes är några av de viktigaste teknikerna just nu och genom vårt partnerskap med Mirantis gällande Docker Enterprise har Conoa snabbt byggt upp en unik erfarenhet i området. Våra specialister har varit drivande i många stora container-projekt, bland annat i den första riktigt stora produktionssättningen av Docker för Windows i Europa.
Varför Docker Enterprise?
Nästan alla företag lever under ett ständigt tryck att digitalisera sin verksamhet men man begränsas av befintliga applikationer och infrastruktur, samtidigt som man måste hantera en alltmer diversifierad datacenter-, moln- och applikationsarkitektur.
Docker Enterprise erbjuder en plattform som möjliggör modernisering av traditionella applikationer, mikrotjänster, Cloud Native-applikationer, implementation av CI/CD och DevOps, data science, edge computing, molnmigrering och digital transformation.
Komponenter i Docker Enterprise
Från utveckling till produktion erbjuder Docker Enterprise en plattform för containeriserade applikationer, både on-prem och i molnet. Plattformen innehåller dessa komponenter:
Docker Engine – Enterprise: supporterad Docker container runtime för både Linux- och Windows-applikationer
Universal Control Plane (UCP): webbaserad plattform för hantering av kluster och applikationer
Docker Kubernetes Service (DKS): certifierad Kubernetes-distribution med 'sensible secure defaults' out-of-the-box
Docker Swarm: Populärt alternativ till Kubernetes-orkestrering
Docker Trusted Registry (DTR): säker lagring, åtkomst och hantering av container images i eget private registry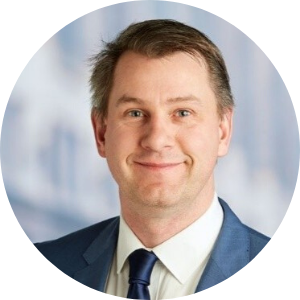 Senior Account Executive, Mirantis
Conoa is one of Mirantis key consulting and implementation partners in the Scandinavian region. Conoa has extensive experience in building IT infrastructure using open source and saw the potential of containers and Docker as a container platform from a very early stage. They have the skill to take organizations of all sizes by the hand and lead them through the digital transformation phase in order to take full advantage of the benefits that containerization brings. Conoa has both the vision and engineering skill to lead initiatives that modernize traditional apps and IT environments with Docker.
Vilka Mirantis produkter arbetar Conoa med?
Conoa har teknisk specialistkompetens inom Mirantis Docker Enterprise-plattform. Vi erbjuder konsulttjänster, utbildning och prenumerationer inom Docker Enterprise.
Docker Enterprise
Docker Desktop, som ägs av Docker Inc. men köps via Mirantis 
Mer innehåll gällande Mirantis och Docker